Elevate Jira Workflow: DnD Workflow Tools enhance efficiency. Copy, reorder, save time with seamless drag-and-drop post functions and validations.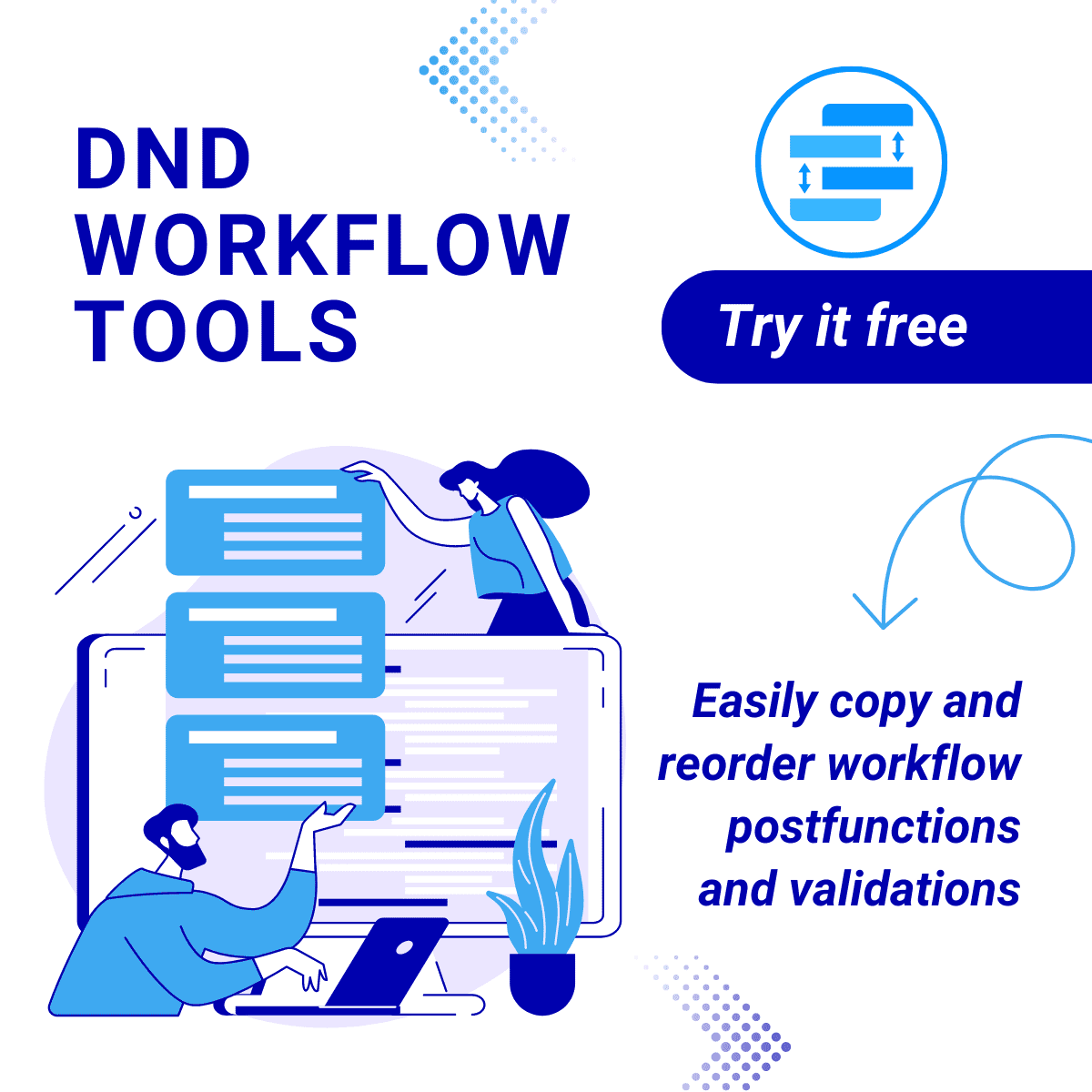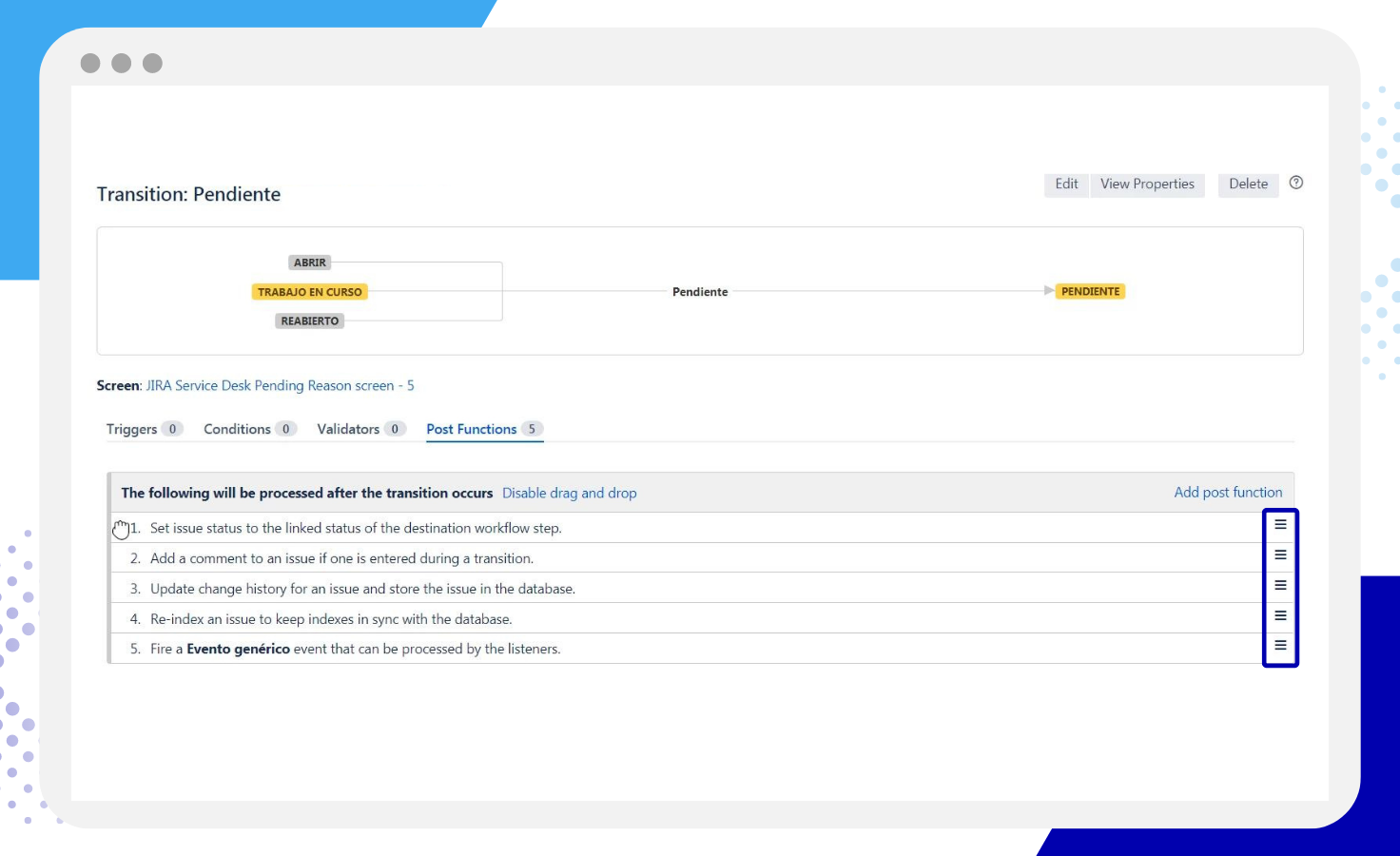 Reorder your postfunctions with ease
Just drag and drop the postfunctions to have them automatically sorted. Save time, simplify your workflow management, and optimize your productivity! ⏱️🔄✨
Full control of the function with a single click
Activate or deactivate the function directly from the post-function screen. Total flexibility in your hands! 🎛️💪✨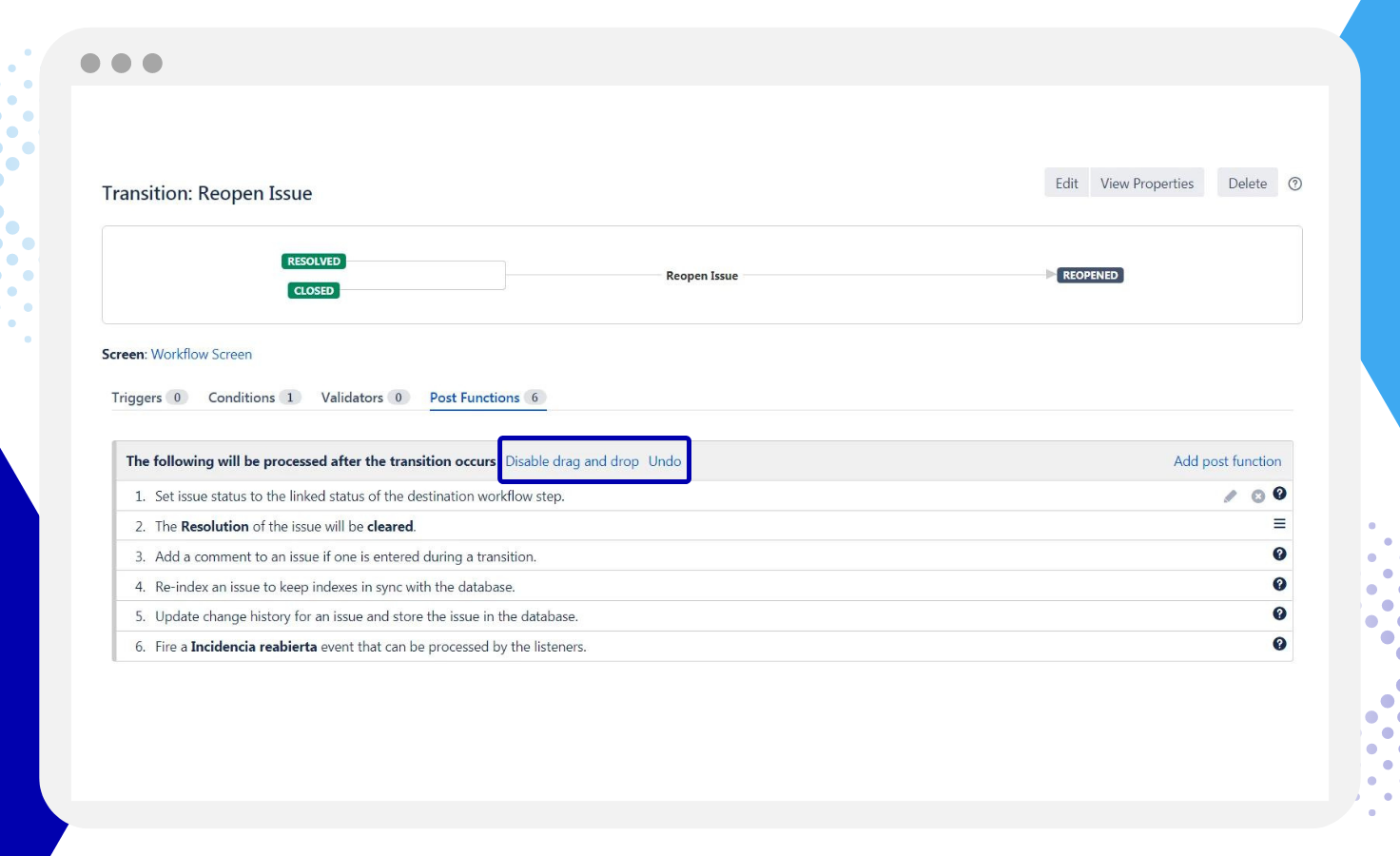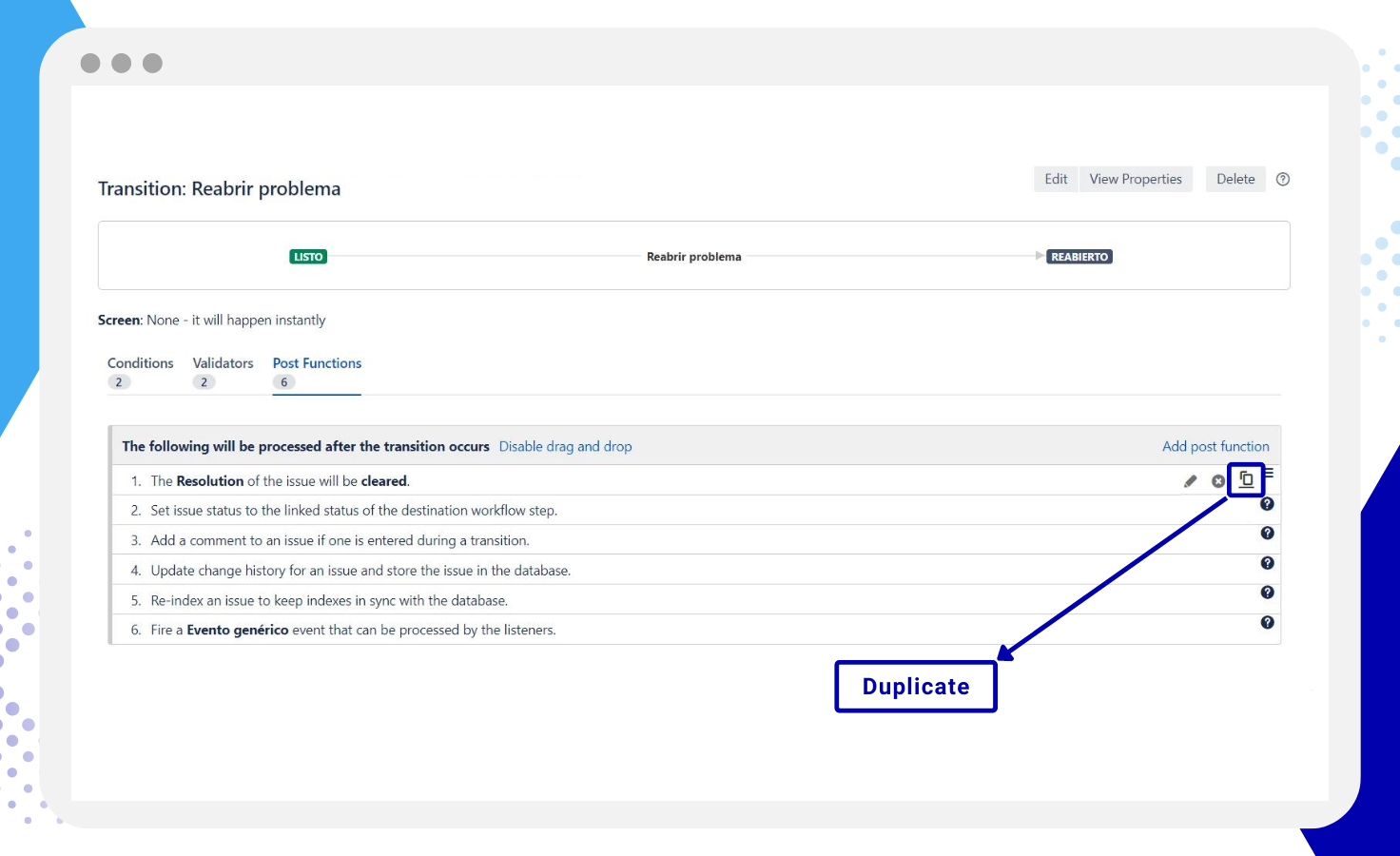 Instant copying of complex configurations
Save time and effort with our quick copy feature for post-functions and validations. Simplify your configuration with just a few clicks! 📋✂️ ✨
Discover our app from the inside and enjoy the amazing features.
Unleash Productivity Like Never Before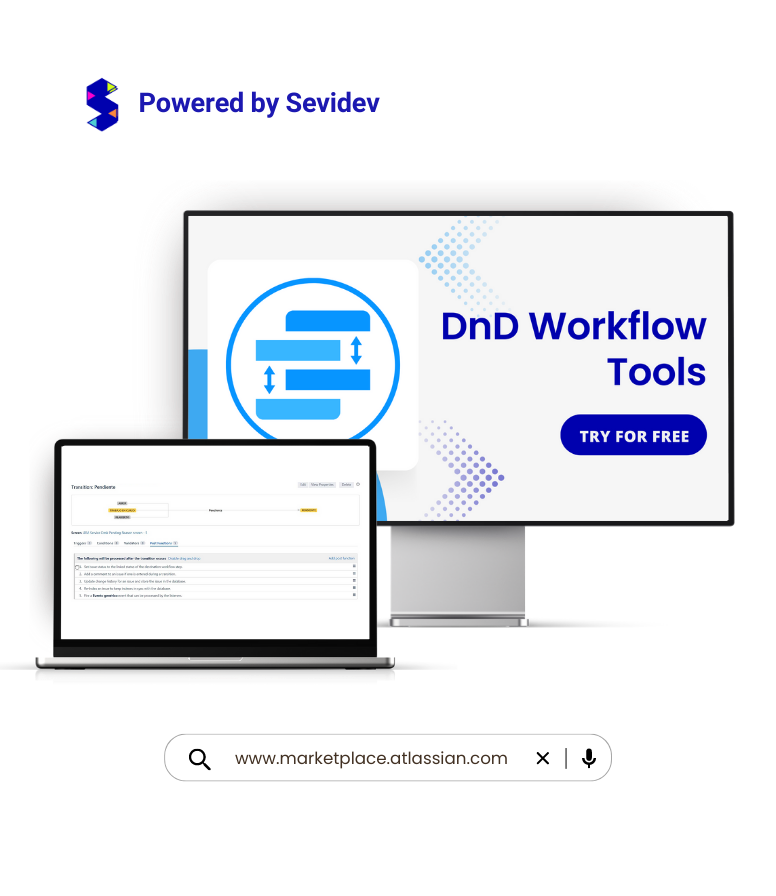 DnD Workflow Tools has been a real solution for my Jira needs. Copying and reordering postfunctions and validations has never been easier. Now I can quickly adjust the workflow and customize it according to the project requirements. I am very satisfied with the functionality and performance of this app.
Since I discovered DnD Workflow Tools, my workflow management in Jira has improved significantly. I can now copy and reorder postfunctions and validations easily and quickly. This tool has saved time and effort on my projects, and I would recommend DnD Workflow Tools to any professional looking for an efficient way to optimize their Jira workflows!
DnD Workflow Tools has drastically improved my efficiency in managing workflows in Jira. The ability to copy and reorder post functions and validations with ease has simplified my daily tasks. This app has streamlined our quality control process and allowed for a more agile workflow. I am very happy with the results obtained thanks to DnD Workflow Tools.