Unveil Jira Data: Empower Your Exploration with DataBase Explorer App. Effortlessly access, query, and safeguard your database's integrity.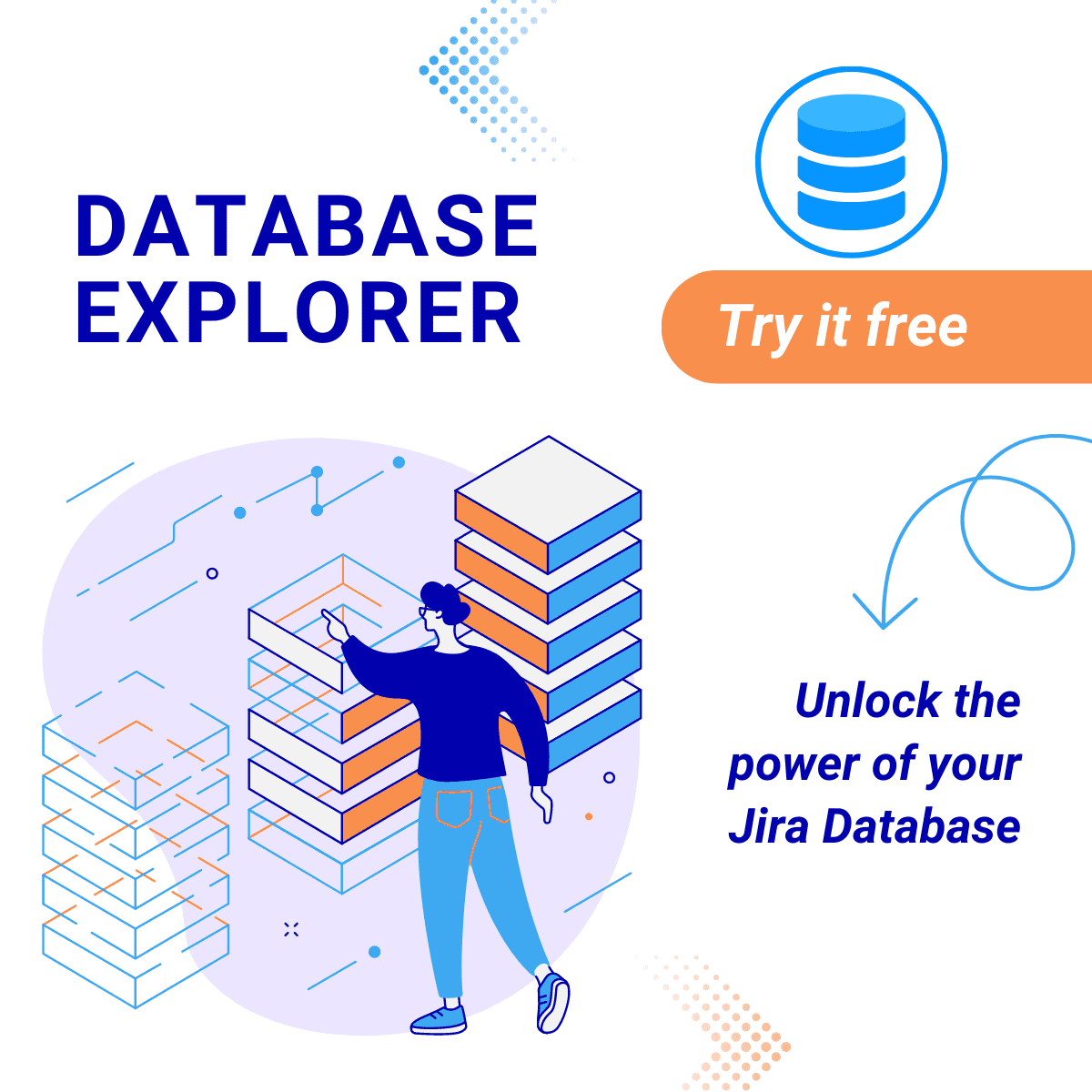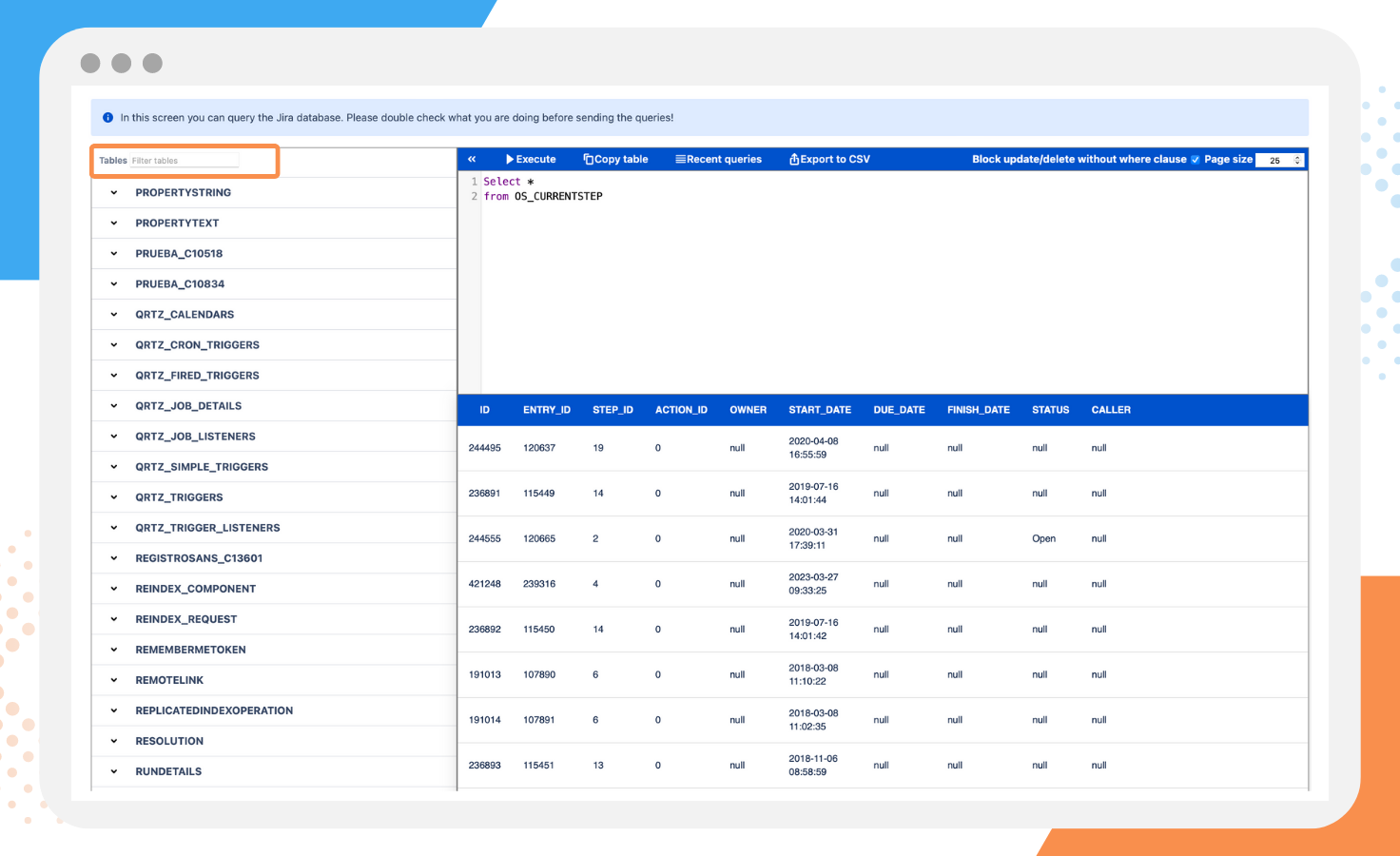 Explore your Jira Database like a pro
Explore your Jira database like never before! Query and modify data directly and efficiently. Access valuable information with ease and take full control of your database! 💡🗃️💪
Save time and simplify your table search
Our user-friendly interface allows you to search and filter specific tables effortlessly. Forget about overwhelming lists and find what you need quickly and easily. 🔍🗂️✨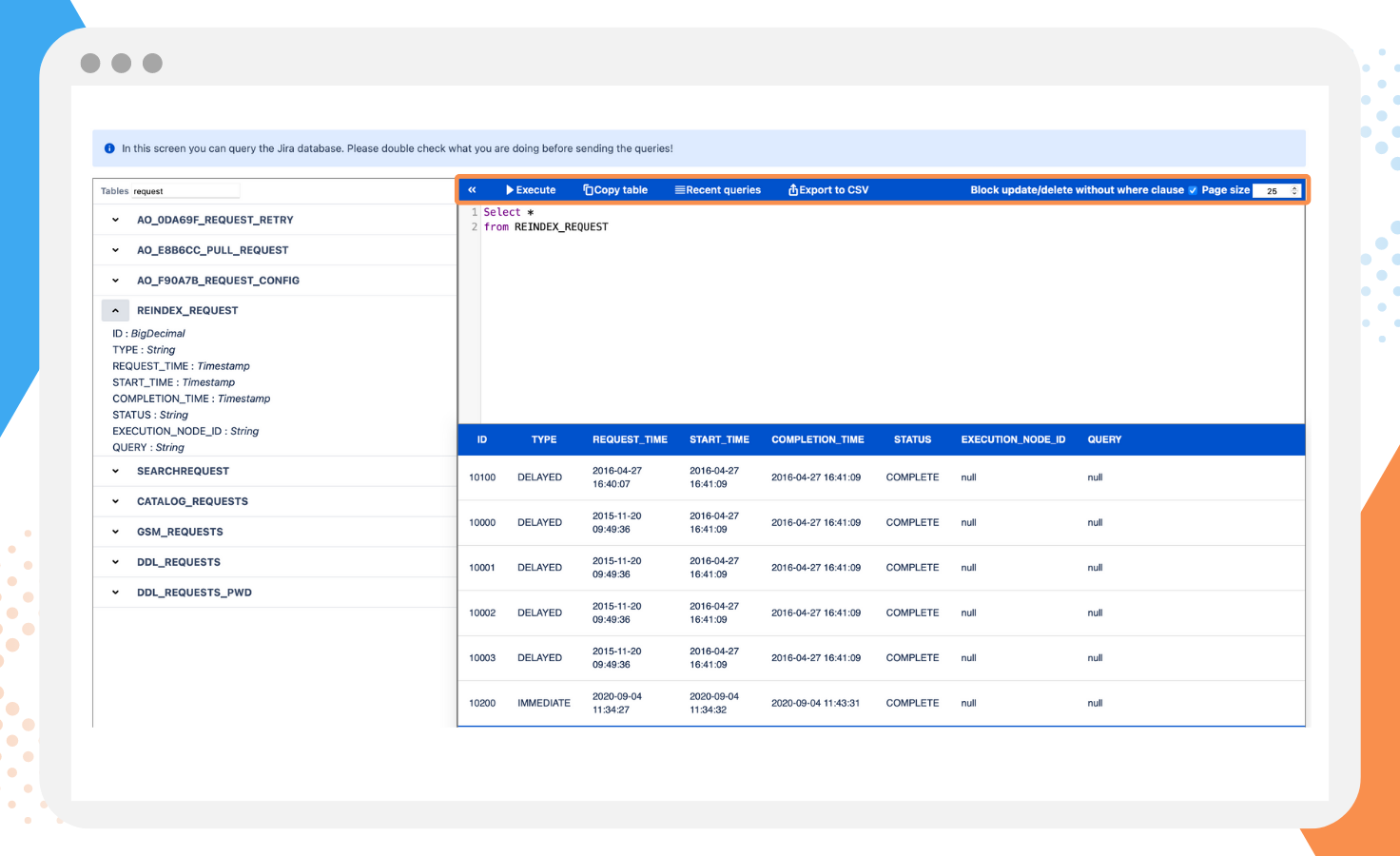 Protect your database with total confidence
DataBase Explorer has default protections that prevent undesired modifications. Ensure the integrity and stability of your Jira Database – Keep your database safe! 💪🔐✨
Unlock The Power Of Your Jira Database
📥 Get DataBase Explorer now and unlock the full potential of your Jira Database. Explore your data in depth simply and confidently.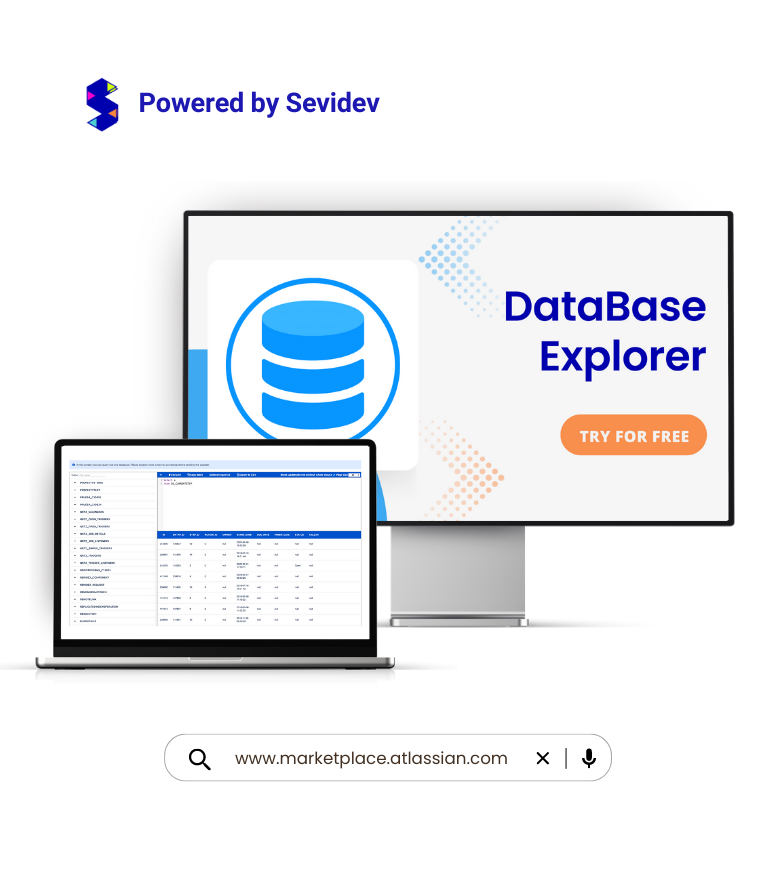 DataBase Explorer is a real treasure for Jira Administrators. With this tool, I can perform complex queries on the Jira Database quickly and efficiently. It has saved me hours of work and allowed me to recover valuable information that would otherwise be difficult to obtain. I highly recommend this app to all System Administrators!
What a useful discovery DataBase Explorer is! As an App Developer, I need to access and modify data from the Jira Database on a regular basis. This tool has made the process much easier for me. I can perform complex queries, recover specific information and export the results in a flash. It's a great asset for my daily work!
DataBase Explorer has revolutionized the way I manage my projects in Jira. As a Project Manager, I often need to analyze detailed data and make changes to the Jira Database. With this app, I can perform specific queries and modify information with complete confidence. The ability to easily export the results has saved me time and improved my efficiency!