Transform team communication with Announcements for Jira. Customize messages, authorize users, and enhance collaboration.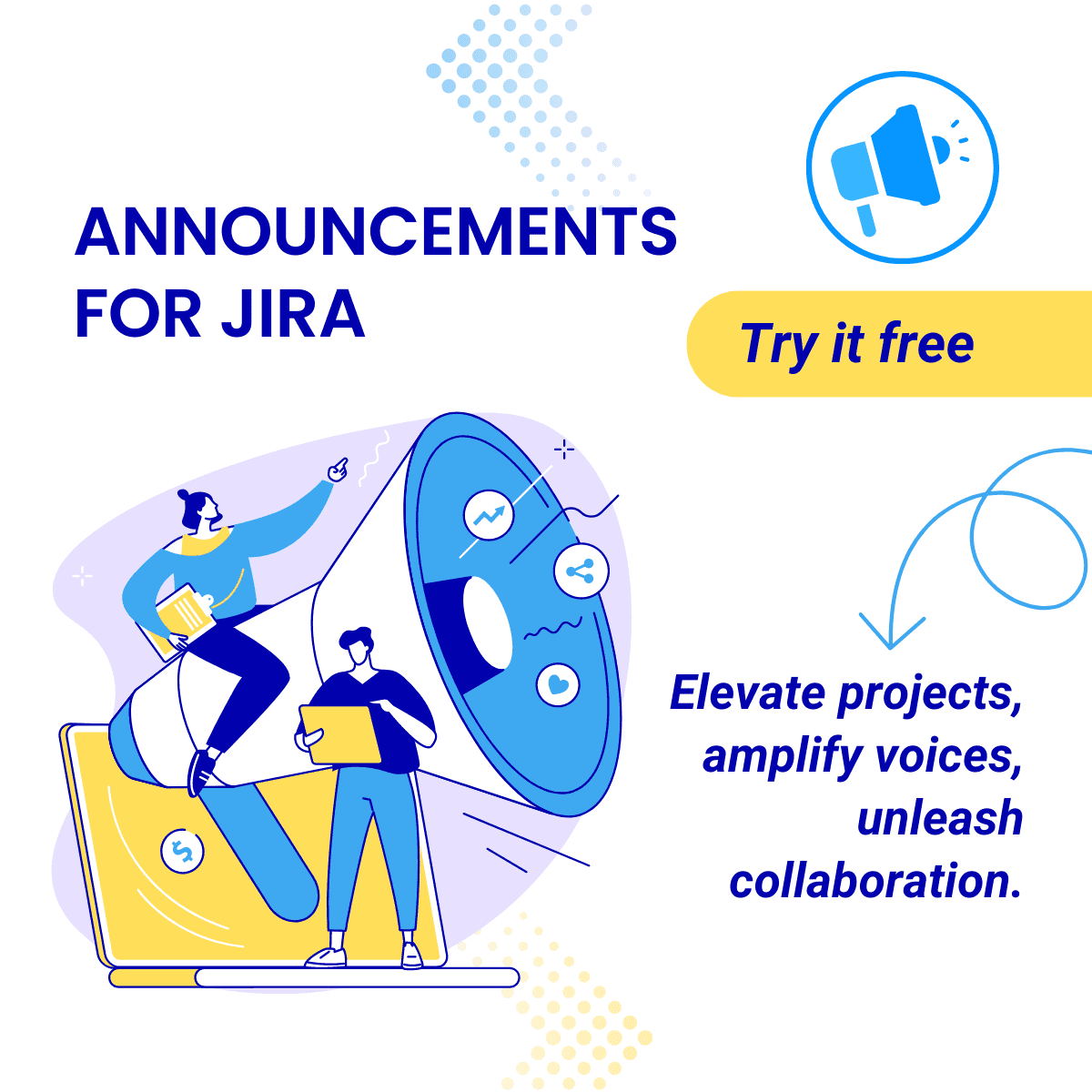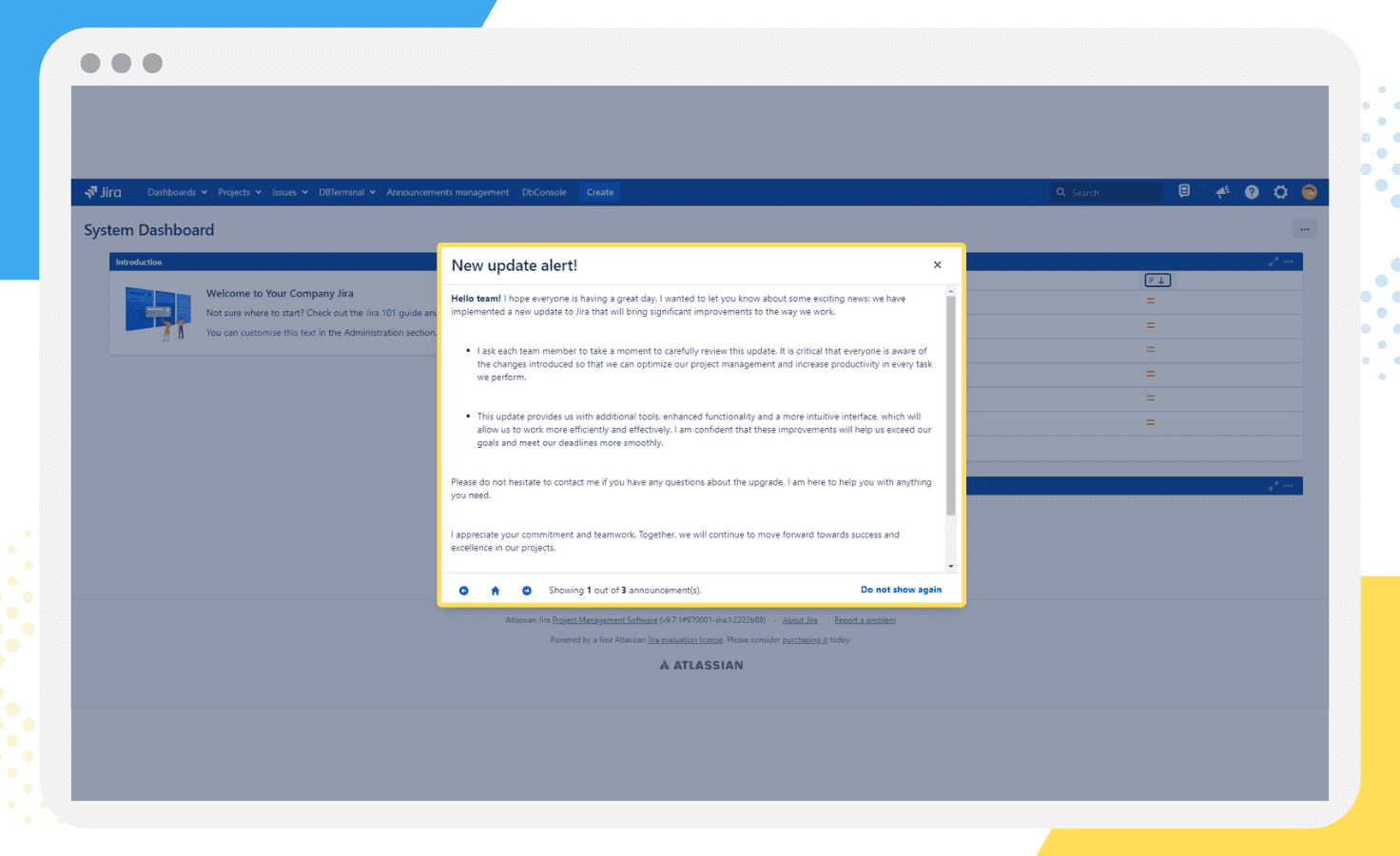 Streamlined Control: Clear Announcements
Streamline and centralize your announcement management through our intuitive app. Empowering Jira administrators, it effortlessly facilitates the creation of messages displayed via visually crisp and straightforward banners. 🔧📣🚀
Craft Your Own Alerts: Personalize & Simplify
Shape notifications to match your vibe with cutting-edge customization tools. Think HTML, text, and icons. Plus, there's the genius «Don't show more» feature, keeping distractions at bay. 🎨🌟🚀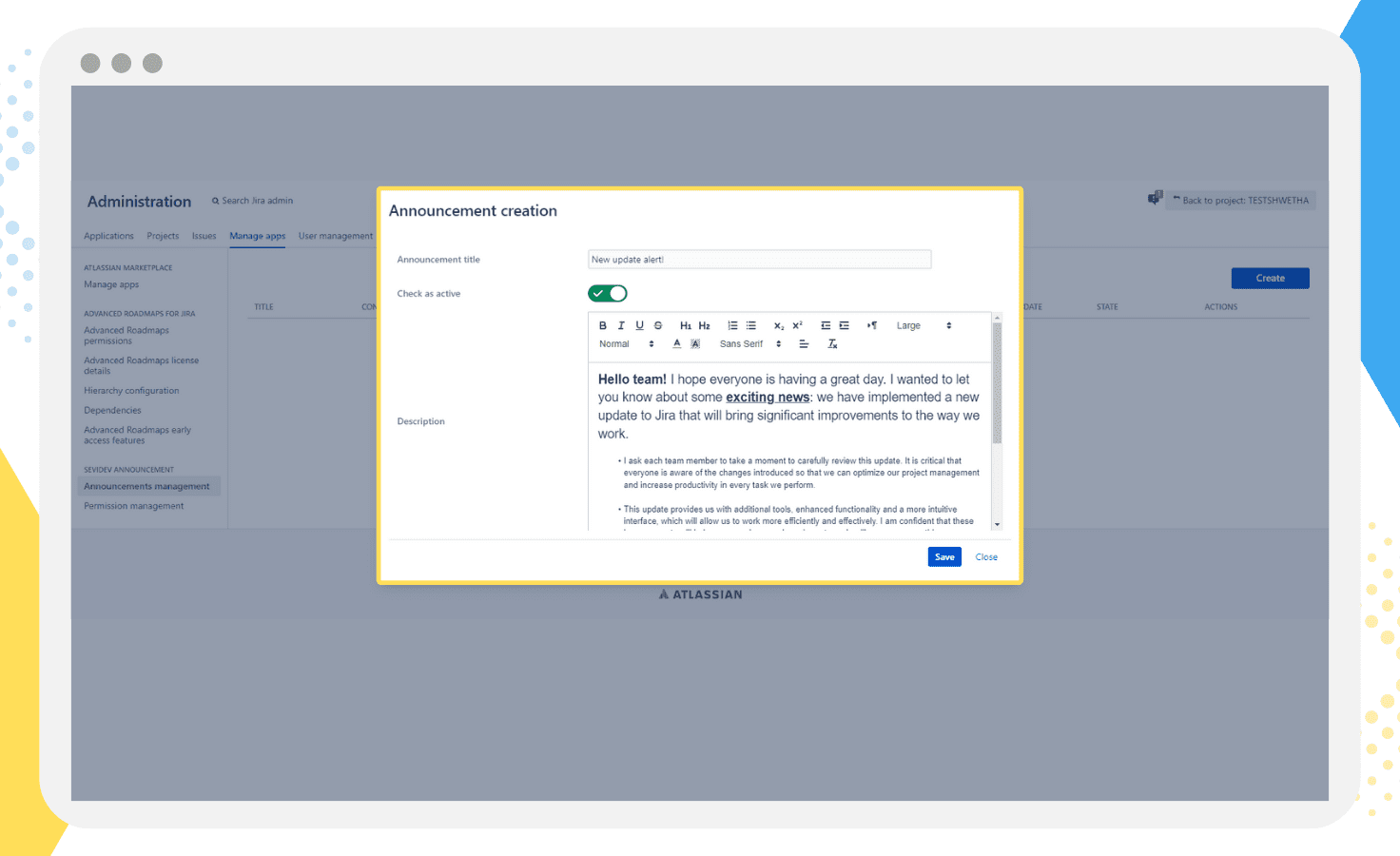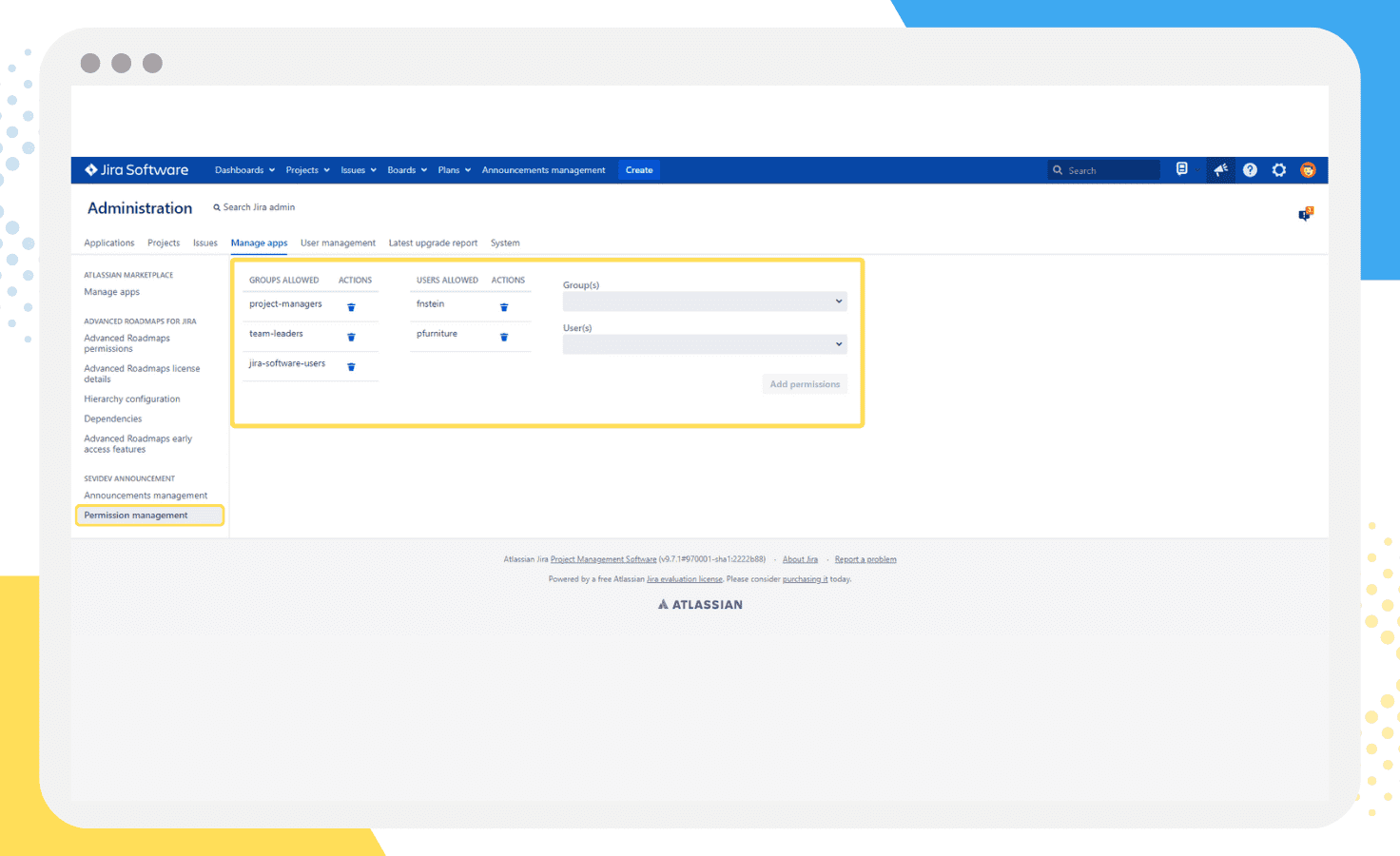 Empower Teams: Amplify Collaboration
Our app empowers Jira Administrators to extend access to other trusted users for crafting and publishing announcements. With the right permissions, every contributor fuels enhanced communication within Jira. 🤝💡🚀
Discover our app from the inside and enjoy the amazing features
Elevate Team Connections with Announcements for Jira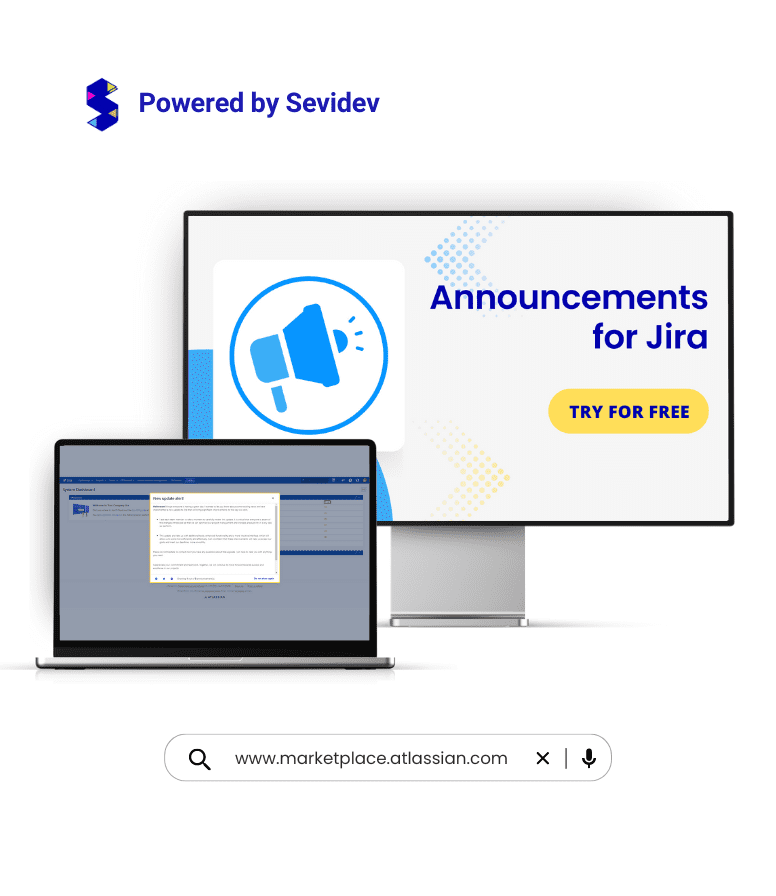 Announcements for Jira has truly revolutionized our workflow! The ability to customize alerts using HTML or plain text gives us unparalleled flexibility in conveying important updates. This app has made our communication strategy impeccable.
Technical Project Manager
Managing announcements used to be a hassle, but with the Announcements for Jira app, it's a breeze. The 'Don't show more' option lets us keep our focus intact, minimizing distractions. Our projects are now more streamlined, thanks to this incredible app.
Empowering our team with announcement creation through trusted user access has elevated our collaboration game. Announcements for Jira ensures everyone's on the same page, all thanks to its visually clear banners. This app is a must-have for seamless teamwork!