Experience Jira Changes: Advanced Issue History app offers full history insights. Filter by key fields, access profiles, save time with custom filters, and elevate your workflow!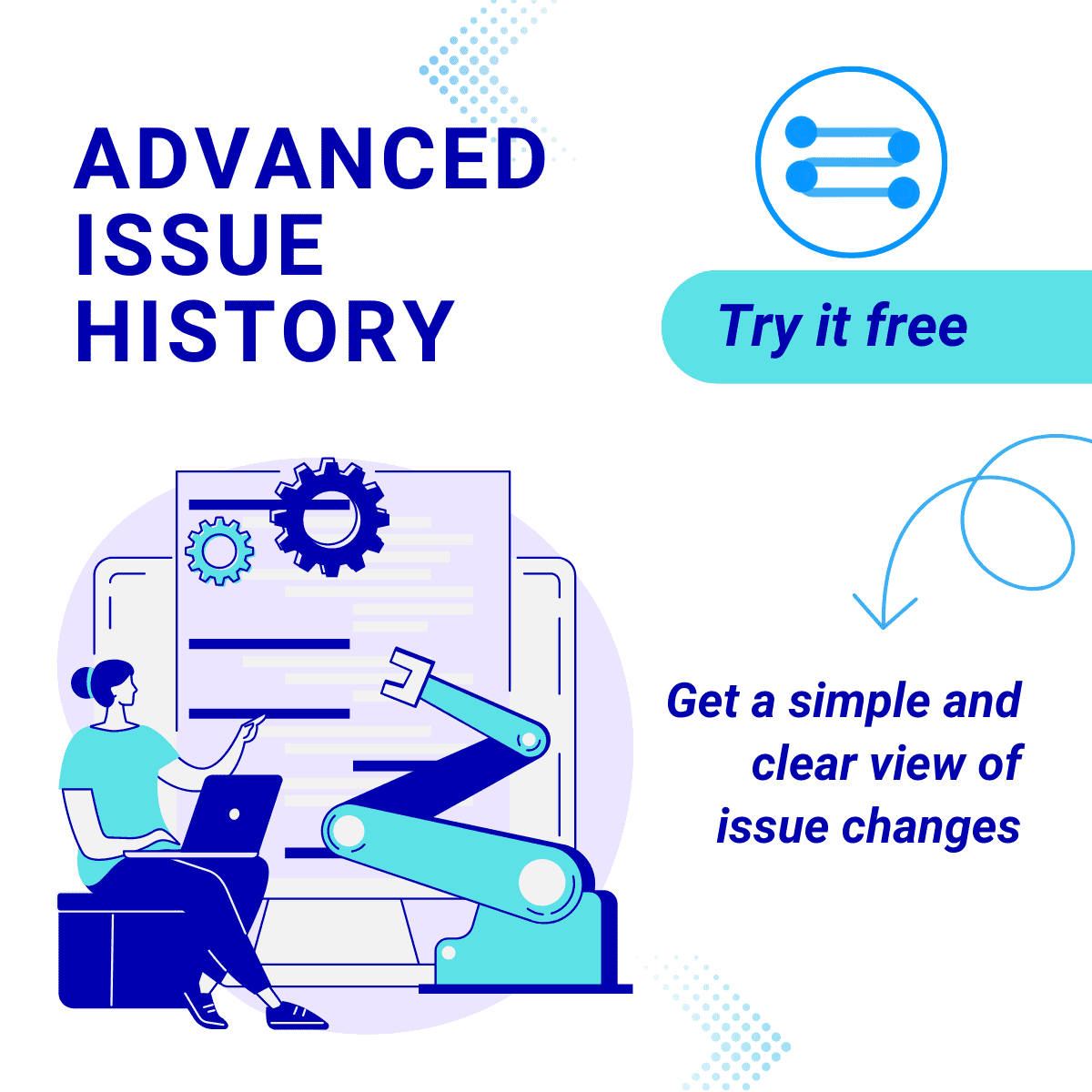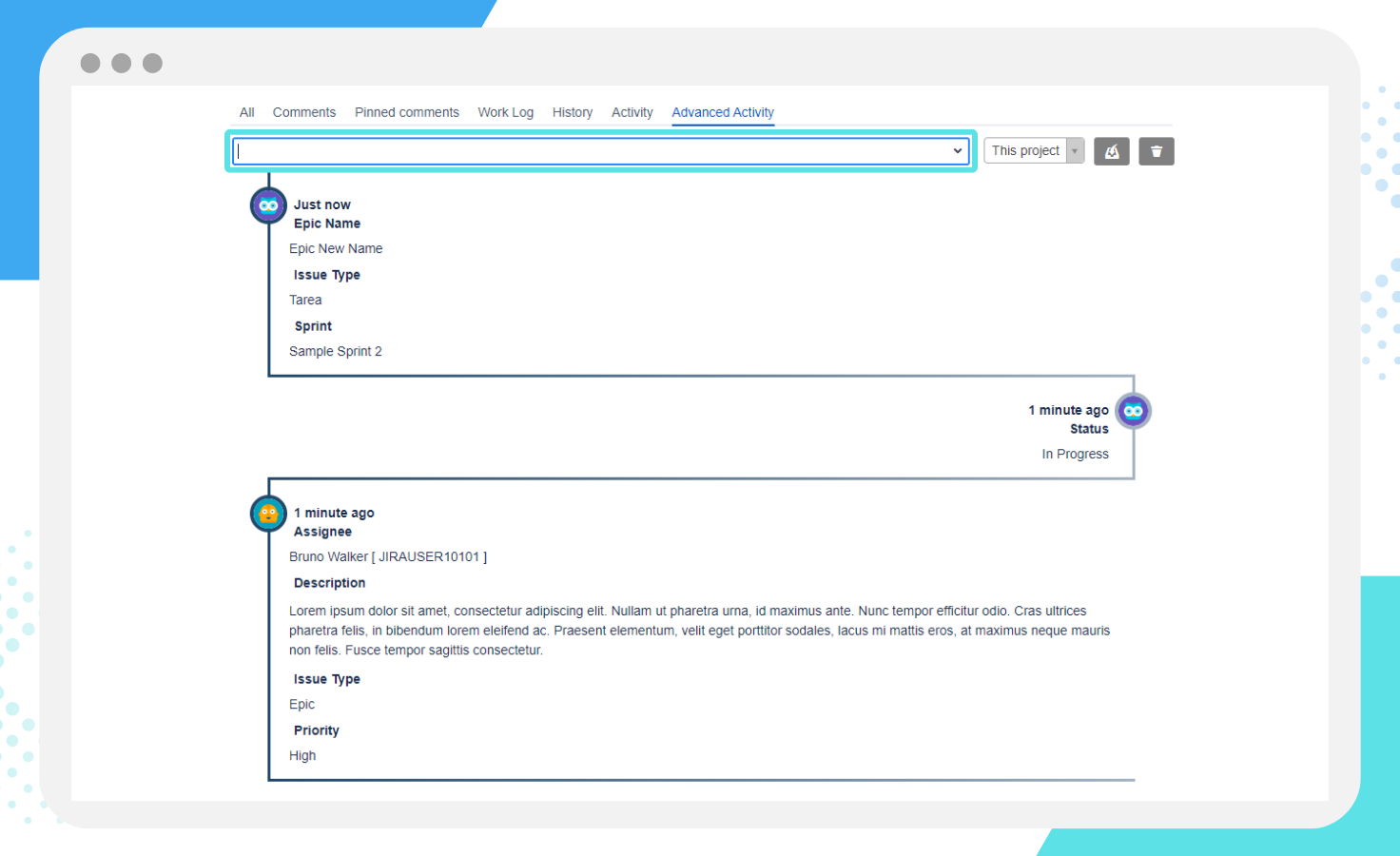 Keep track of your issues in Jira
Easily view a complete history of issue changes made by different users – Don't miss the most relevant changes! 📈💡🔍
Discover relevant changes in your issues
Filter by fields of interest, view users and access to profiles. Find what you're looking for! 🔍🔧👥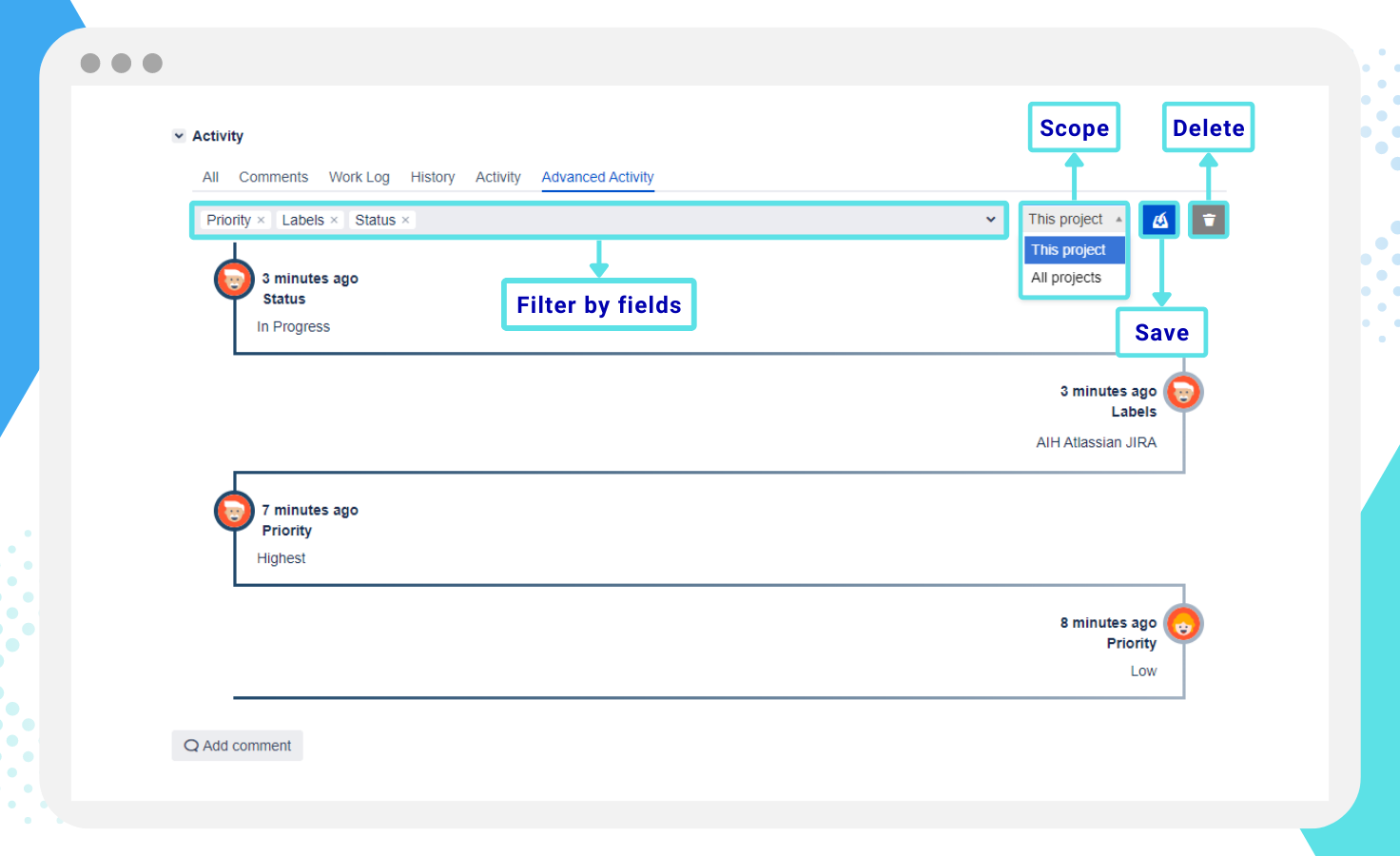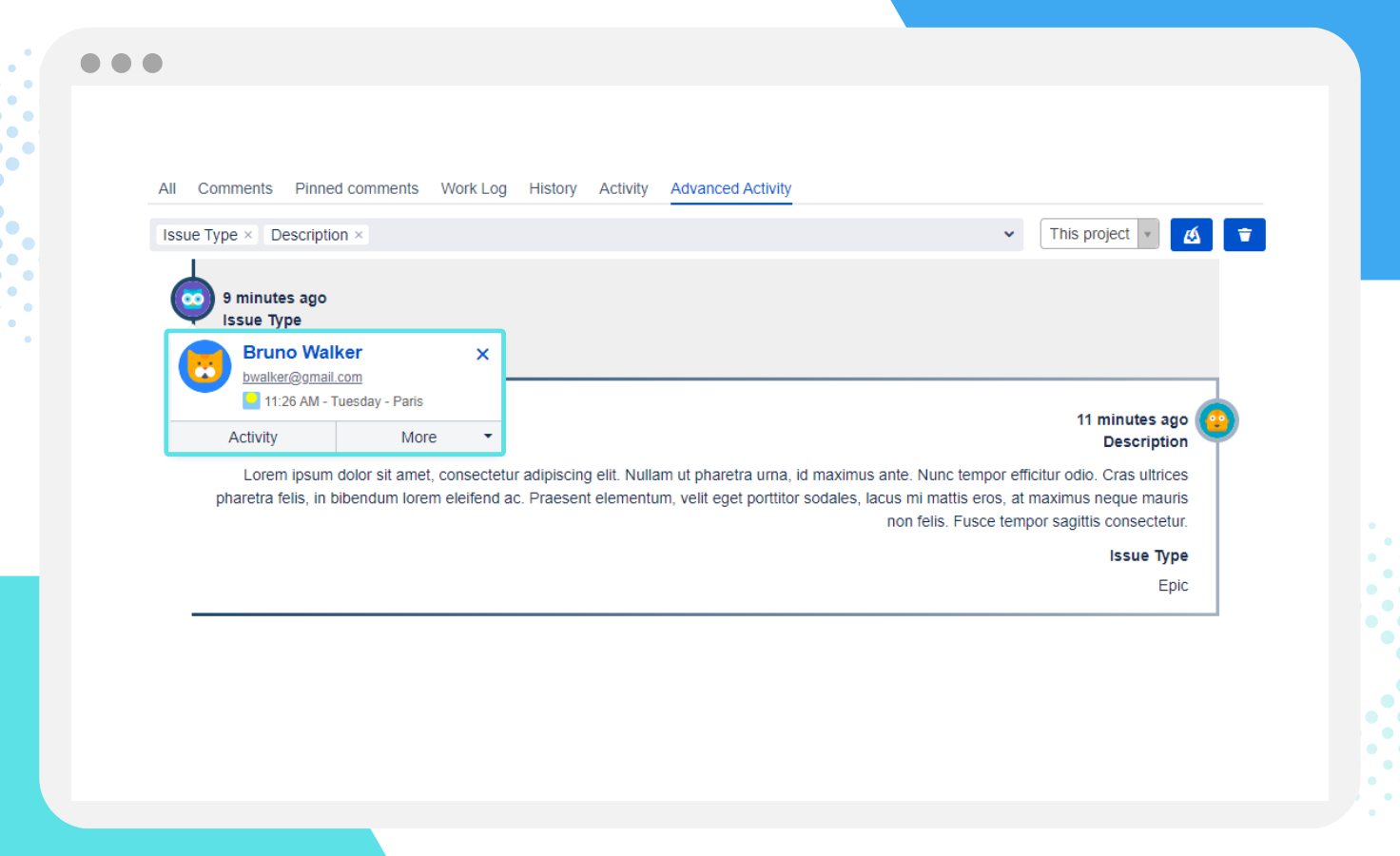 Customize your filters with a single click
Save filter settings for the current project or all projects, saving time and optimizing your workflow. 💾🔍🔄
Discover our app from the inside and enjoy the amazing features
Get A Clear View Of Issue Changes
📥 Don't miss a beat with Advanced Issue History! Track and preserve changes in your issues effortlessly. Get it now!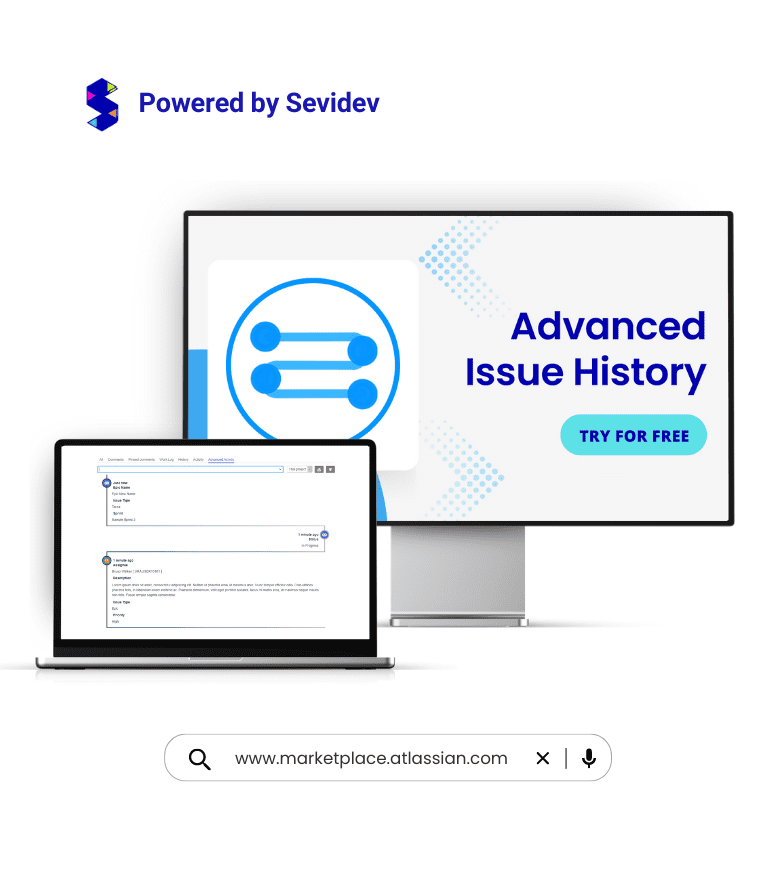 Advanced Issue History has transformed the way we track changes in Jira. The simplified and clear view of changes to our issues is incredible. We can now easily access the data history we need. I highly recommend this app to all Jira project management professionals!
The Advanced Issue History app has improved our efficiency in tracking changes in Jira. The 'Advanced Activity' tab allows us to filter and display specific information quickly and easily. Changes are presented in a clear and detailed way. We are delighted with this tool.
With Advanced Issue History, having a clear view of the changes in our issues is easier than ever. The intuitive layout shows us the date, author and details of each change. The custom filters and quick access to the author's profile are great. I recommend this app to all Jira users!