Effortlessly migrate, clone, backup, and duplicate Jira project configurations. Save time, focus on what matters, and simplify your workflow with Migrator for Jira.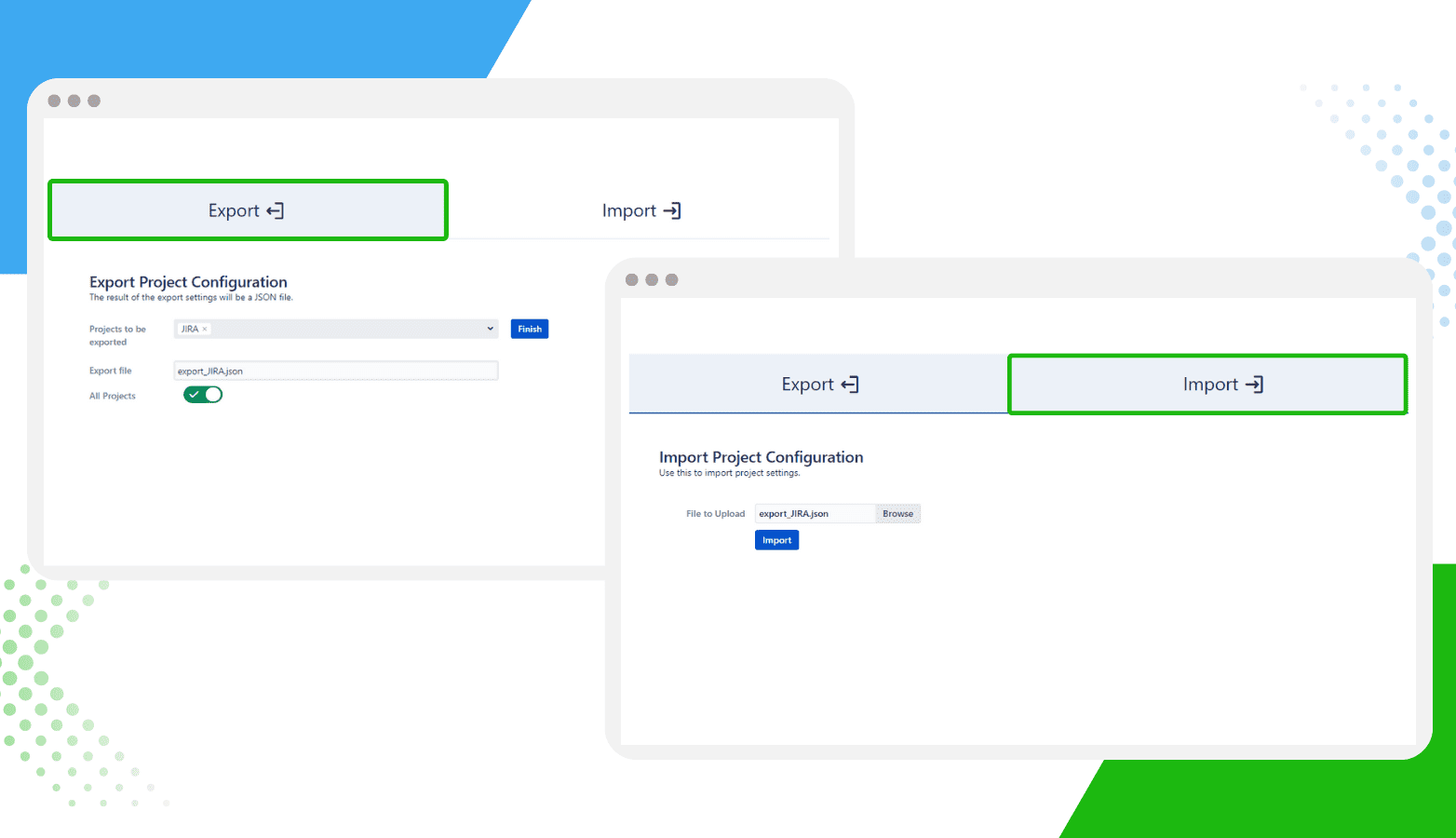 Streamlined Project Import and Export
Migrator empowers you to effortlessly transfer projects between instances. Simply select export or import, and let Migrator handle the rest, allowing you to focus on what truly matters. 🚀💼🌟
Pre-Import Validation for Peace of Mind
Migrator provides a meticulous pre-import check, ensuring every item aligns perfectly with your instance. Say goodbye to surprises, and stay in control of your Jira environment. 🧐🛡️📊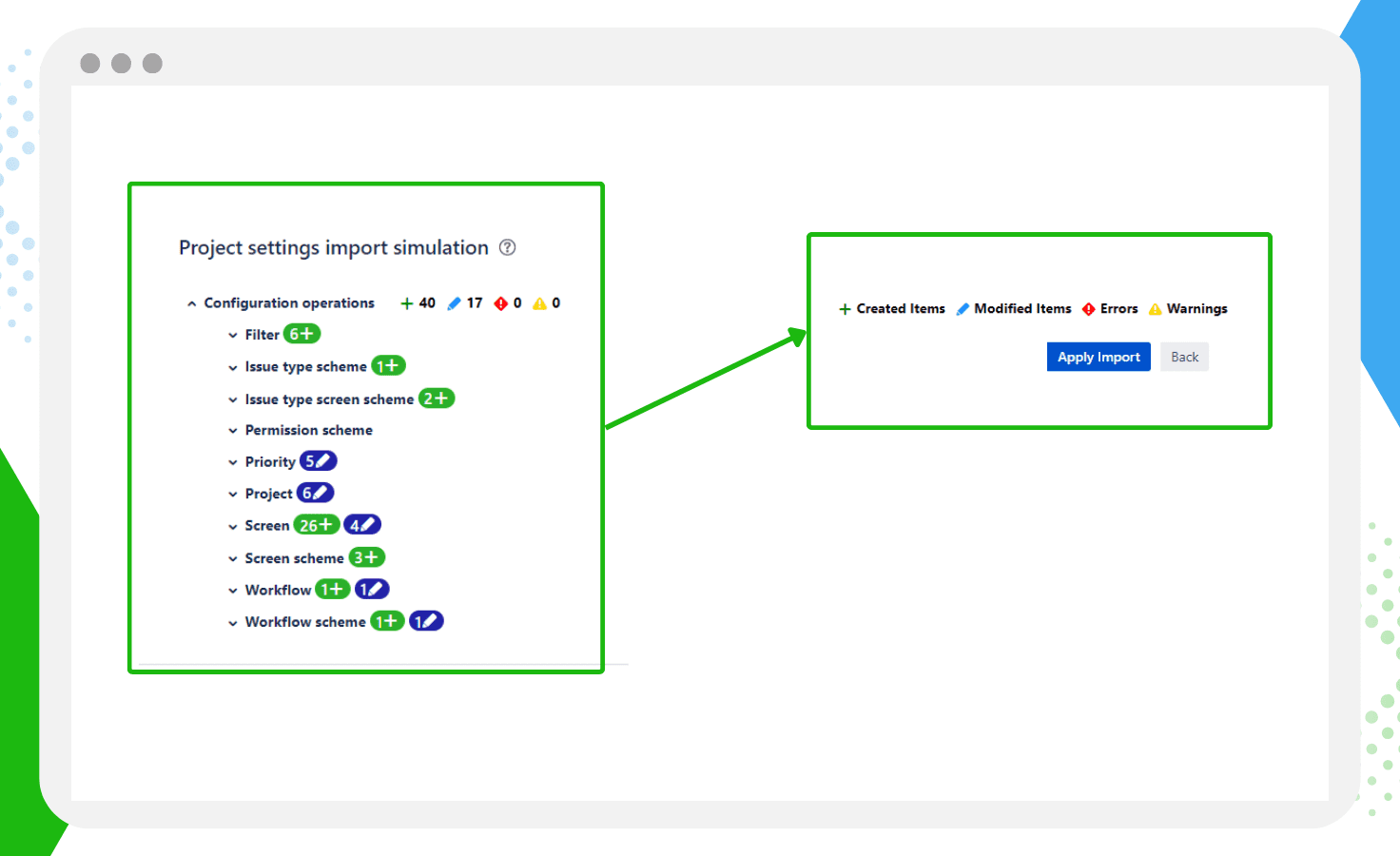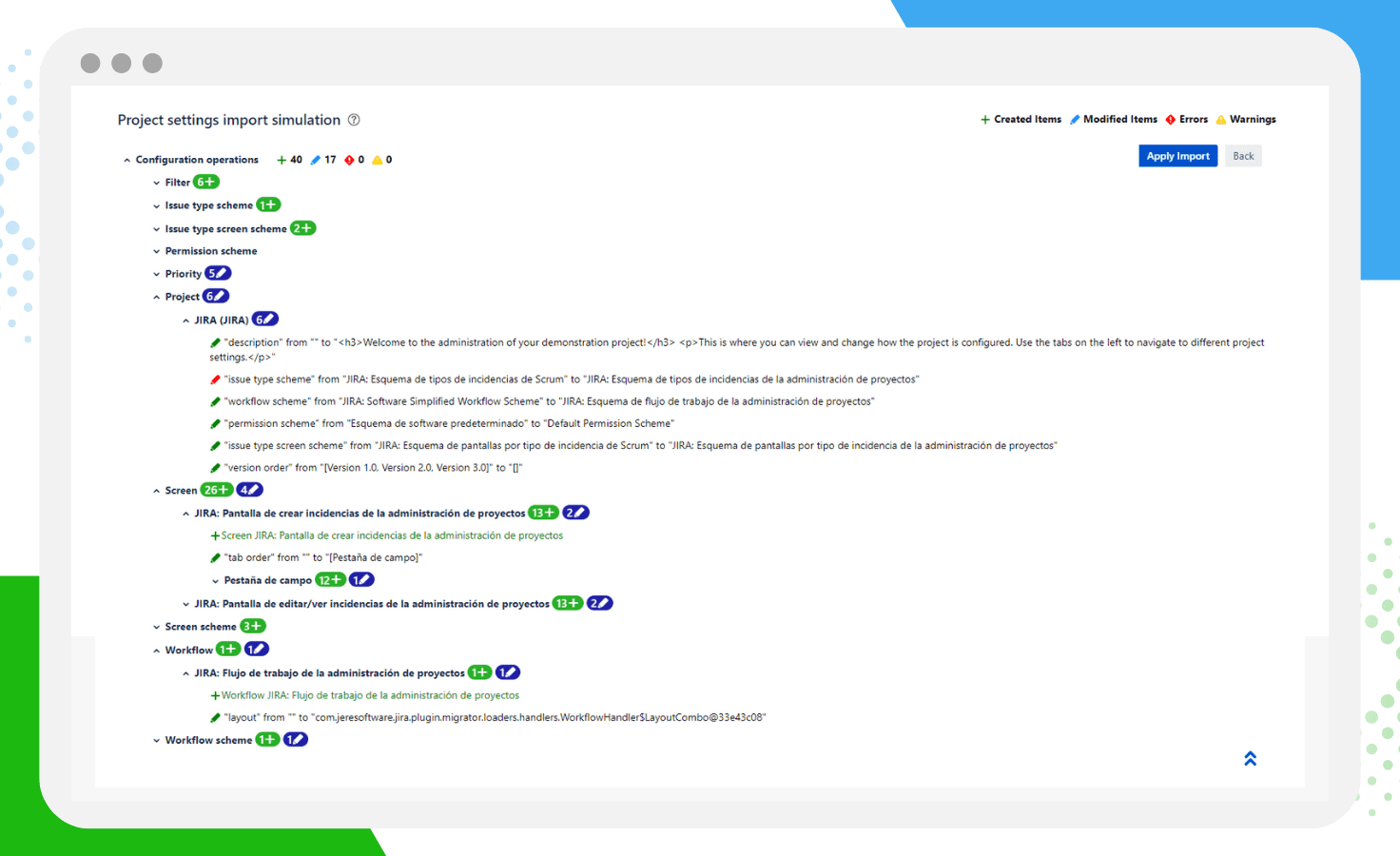 Save and Track Your Progress Effortlessly
Store your «taskNumberId» and revisit it anytime. Keep tabs on your import's status at your convenience. With Migrator, managing tasks is a breeze. 💾📅🌐
Discover our app from the inside and enjoy the amazing features
Unlock Effortless Jira Migrations Today!
📥 Ready to elevate your Jira migrations?
Don't wait! Experience the power of Migrator for Jira now. Seamlessly transfer projects, clone staging environments, and safeguard your configurations effortlessly with our user-friendly app. Download it today and streamline your workflow!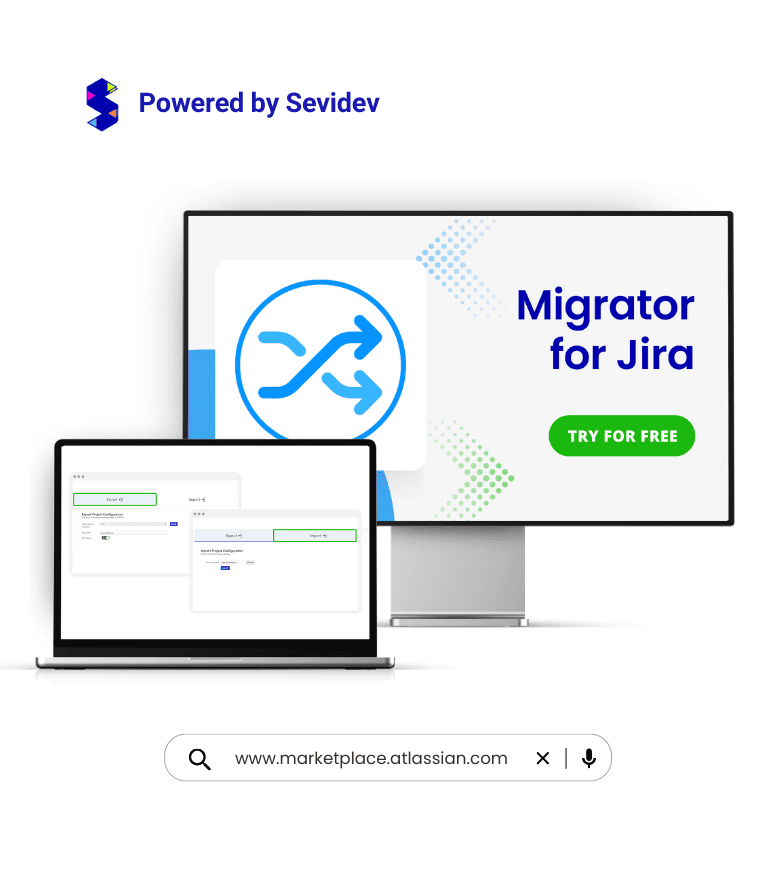 Thanks to Migrator for Jira, migrating our project configurations was a breeze. We saved countless hours and seamlessly transferred everything to our new instance. The precision and simplicity of this tool are unmatched.
Migrator for Jira simplified our configuration duplication process. With just a few clicks, we replicated entire projects flawlessly. It's a must-have tool for anyone seeking efficiency and precision.
Managing tasks with Migrator is a breeze. I can save and monitor progress effortlessly, ensuring everything goes according to plan. This tool has become an indispensable part of our workflow.